21 Apr 2022: Payments made easy!
21 Apr 2022: Payments made easy!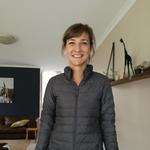 Updated by Neelke Stadler
Lessen your admin burden by setting up payment details on Turn so that you have one less manual payment to worry about. 
You can now set up subscription billing. This will make your life MUCH easier! It means you don't have to worry about remembering to pay and puts you in charge of your subscription.
Login and navigate to the Settings page> Subscription tab
Click "Choose a Plan" and select your preferred option
Follow the prompts to complete your card details
Was this article helpful?