15 July 2020: Data storage and rejection reasons
15 July 2020: Data storage and rejection reasons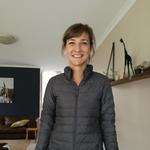 Updated by Neelke Stadler
We've added more transparency.
Data plays a vital role in making your service valuable to your users and organisation. For this reason, we worked hard to make it a lot simpler for you to store and visualise your messages, user and content data. Now you can access your data at any time.
We also made message templates as transparent as we can. We know it's frustrating when your message template(s) get rejected. The rejection reason are now added to the template card in Turn.io to help you identify the problem.
Have fun! 🚀
Was this article helpful?