18 Oct 2023: An improved billing system
18 Oct 2023: An improved billing system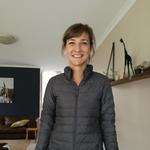 Updated by Neelke Stadler
We are transitioning to an improved billing system, making it easier to manage your subscription and change account details. 
Going forward Turn.io will make use of Paddle as the merchant of record, making Paddle the legal entity you are purchasing your Turn license from. Let's chat you through what to expect and what to action with your next invoice.
What is changing? 
All future invoices will come from Paddle, not from Turn.io via Xero as you are used to.
You need to pay Paddle going forward. All future payments have to be made to the Paddle bank details provided on the invoice. Use the reference as per the invoice. 
VAT/Tax will be charged on future invoices, which you can claim back in your own country should you be VAT/Tax registered.
Why is the new system good news?
It allows for more payment methods.  
It will give you more control over your billing account, e.g. changing billing contact and/or address details, switching from monthly to annual payment plans, etc.
Below we answer some frequently asked questions, but do not hesitate to reach out if you have any questions. Especially if you anticipate any problems with procurement due to the change of payment details. 
FAQ: What is Paddle?
Paddle is a merchant of record that acts to provide a payment infrastructure to thousands of software companies around the world. When you sign up to Turn, Paddle is the one you are purchasing from and who is responsible for charging you for the licensing fee.
FAQ: Why do software companies sell through Paddle?
By handling transactions for the software companies, Paddle takes care of a lot of complicated back-office work, like global banking, managing foreign exchange, and filing sales taxes internationally. This frees up our time and resources to focus on building an excellent Turn platform.
Was this article helpful?