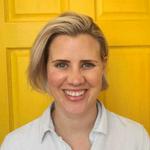 Updated by Pippa
Soon your chat service will be buzzing with messages! We show you how to use labels to help you organise your content and conversations.
In Turn.io, labels are colourful tags that are mostly used to:
The labels you choose will be very specific to your context. What works for one chat service or team wouldn't necessarily work for another. Your context and priorities are best defined by you.
Let's look at a few examples to explain the different ways of using labels:
1. Categorise user conversations
Labels are most often used to add meaning to conversations that you're having with users. Here's how these labels work:
Once your chat service is up and running, your conversations will be grouped together in the "Dashboard" section of Turn.io. Click on "View chats" in the "All conversations" collection to see more.
When you look closely at each user's last message to you, you'll notice a little label icon top right. If you click on this, your preloaded labels will appear. You can also add new labels here.
Let's show you how to add, remove, edit or delete a label.
If a user has asked a question, you can add a "question" label, for example. If they've asked to opt-out of your service, you can label them "opt-out", and so forth. 
If you now go back to your "Dashboard", you'll notice that all user conversations that have been labelled "question" or "opt-out" will be grouped together in a collection. There are a few collections that are set up by default, but you can make your own label-based collection. Just follow these instructions.
These custom collections can now be used to prioritise and organise your platform for easy answering. For example, one of your coaches could be put in charge of answering all messages labelled "question", while another coach could deal with all users who would like to "opt-out". 
2. Assign meaning to your content
If you think back to our article on how to load content, you'll remember this menu example from the World Health Organization's COVID-19 chat service:
If this was your menu, you're likely to have several messages under some of these categories. The "FAQ" category is a good example. Here, you'll preload a number of frequently asked questions. If you add an "FAQ" label to each of them, you'll be able to quickly find your frequently asked questions again in Turn.io.
Here's how:
First, create an FAQ message in the "Content" section – just a simple question and answer that would be useful to your users.
Once you've added your title and content, click on "Select a label". 
Now create an "FAQ" label by scrolling down and clicking on "Add label".
This label will now be assigned to your message. It will also remain in your list of labels for future use (you'll use the same "FAQ" label for all your frequently asked questions).
Assign your language and click "Add content".
This message will appear on your "Content" landing page. You'll notice that it now has two labels: the language you've selected as well as the "FAQ" label.
If you now go to the "All categories" dropdown at the top of your "Content" page, you'll be able to filter your content by clicking on "Labels". Here you'll be able to find your "FAQ" label and, when you click on it, all content labelled "FAQ" will appear.
In the same way, you can use labels to categorise and find all your content. You have the option to filter by language and/or labels.
3. Analyse your message categories
Turn.io has developed an API that allows you to pull data for messages with labels. This means that you can, for example, analyse how many questions you've had on a specific topic.
To use this functionality, you'll need a technical team member who is comfortable with working with APIs. ​​​​
We hope that you're starting to see the power of your new chat service. Are you ready to make an impact? Then click to the next article.
Was this article helpful?