How to search for a user message
How to search for a user message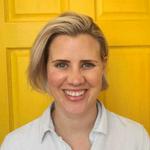 Updated by Pippa
We'd like to turn your attention to the big search bar in the top-right corner of Turn.io. You'll be using this function to find user queries.
Turn.io has three search bars to take note of:
The main search bar, found in all sections of Turn.io, is used to find user messages.
The content search bar in the "Content" section is used to find your own preloaded messages.
The goals search bar in the "Goals" section is used to search for the goals you've set up for your users.
In this article, we'll be telling you more about the main search bar and how to use it:
When you click on the big search bar in the top-right corner, you'll see a list of the conversations that are being tracked in your chat service. Notice the pagination functionality at the bottom of the page, which allows you to page through all the queries.
At the top of the page, you'll notice that you can toggle between "All", "Open" and "Closed" conversations. (Remember: In the "Dashboard" section, where you manage your user interactions, you can close conversations as they're resolved or keep them open.)
In each user conversation listed, you'll see that there's a "View in conversation" link. When you click on the link, you'll be taken straight to the section where you can pick up the conversation with the user. Note that this link is unique and that you can share it with other team members for quick navigation to the conversation.
Now turn your attention to the right-hand side of your page. Here you can filter your conversations by coaches, labels or dates. For example, if you tick the box next to a coach's name, you'll be able to see all the conversations they're handling. If you select a label, you'll be given a list of all the conversations that have that particular label (e.g. "high risk"). Lastly, by clicking on the dates, you can select a time frame for the conversations you'd like to see (e.g. all conversations from the last week).
Note that filters are additive. So, if you add a label and a coach to your search, only those messages that have been assigned to the coach AND the label will show.
You'll also notice that the labels and/or coaches that you've used as filters appear right at the top of your screen. If you'd like to do a new search, you can simply click "Clear" to add new filters to your search.
Lastly, note that you can also create collections from here. Once you have, for example, filtered messages according to a label and a coach, you can click on "Save as collection" top right to create a new collection in your "Dashboard" section.
🔍 The main search bar really makes it easy to organise and stay on top of all your user conversations.
Was this article helpful?