22 June 2021: You know best!
22 June 2021: You know best!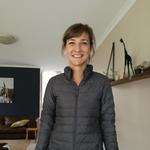 Updated by Neelke Stadler
To build what is best for you we need to test and learn from you!
We have two opportunities for you to shape the value you can get from Turn:
If you want to lessen your admin burden and have one less payment you need worry about remembering, you can be part of testing our brand new subscription payment option. It allows you to sign up with a credit card and thereafter be sure of seamless subscription payments. You will be able to see your active users count in the product so there will be no unpleasant surprises.
Be in touch with us at impact@turn.io. We ❤️ early adopters.
If you are doing fantastic work on WhatsApp and desire to help other organisations move faster by using some of your phenomenal ideas as a springboard, we would love you to be involved in creating Playbooks. We are making it easier in Turn to share work between organisations. We believe that by sharing work we can remove the blank-canvas-anxiety for others and help them launch faster and spark great ideas that will impact the lives of more people. It's like paying it forward, or maybe it's just that we are all better together.
Be in touch with pippa@turn.io to publish your work as one of the very first Turn Playbooks.
Whoooohoooo!!! There are a lot of exciting things happening! 🚀
Was this article helpful?