7 Sept 2022: Stack improvements
7 Sept 2022: Stack improvements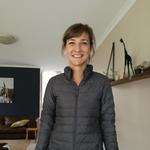 Updated by Neelke Stadler
Whilst we continue to work on the no-code interface we polished a few items on the current code-focused interface.
Our new Build engine makes it possible to set up appointment schedulers, quizzes, connect to RSS feeds and much more.
Here is a list of the most recent updates:
You can now add labels to messages in Stacks.
You can use CTRL+S to save your Stack.
We fixed an issue where opening a Stack in another tab would in some cases overwrite your work in the other tab.
When creating a Stack, you are now redirected to the newly created Stack. So if you refresh the page, you'll still be in the Stack edit page. Previously, refreshing immediately after creating a Stack would take you to the Build page (where you see the list of all Stacks).
We prettified the updated at time for the list of Stacks. It used to be a long, and hard to read ISO datetime string. Now it's friendly and easy to read.
We added a notification for deleting a Stack. The notification shows the name of the deleted Stack.
Was this article helpful?