29 Jun 2022: Reminders are live!
29 Jun 2022: Reminders are live!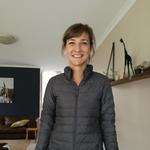 Updated by Neelke Stadler
You can now send personalised notifications to a selection of people from the Turn interface!
Reminders allow you to personalise and send the same pre-approved template to a selected group of people. This means you can, for example, send a follow up document, prompt an action or remind people of an important upcoming appointment.
Herewith the most important details:
The How to send a reminder? article explains it all and show you what to expect.
Check out the contact search examples to help you get going.
Share your feedback (by 15 July 2022) so that we can make your experience even better!
It's been our most requested feature to date! 🤩
Was this article helpful?