30 July 2020: Manage your message template spend
30 July 2020: Manage your message template spend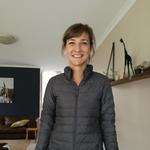 Updated by Neelke Stadler
As of February 1st, 2022, this article will be outdated based on changes by WhatsApp to move from a notification-based pricing model to a conversation-based pricing model.
We've added billing management for message templates.
If you use Turn.io as your BSP, you're now able to track and manage your organisation's message template spend from the user interface. You can view the amount your organisation has available to spend on message templates, the total amount spend for the current month (with a break down per number and per country), and most importantly top up on demand - no more emails to us to do that. Self-service is king! 🤩
Was this article helpful?