How to add media to a template
How to add media to a template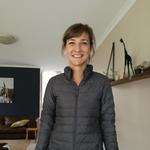 Updated by Neelke Stadler
By adding media to a message template you can share more detailed information in one message.
You are allowed three types of media with a template:
an image;
a video; or
a PDF
How to add media when creating a template
When you create a template select the header type as 'media' to add an image, video or pdf to your template. You will see a placeholder media image in the preview.

Tip: When creating the template you only need to specify the type of media you would like to send. You can't attach the actual media file at this stage. You will attach the specific image/video/PDF when you send the template to a user.
How to send media with a template
Note:
You still need to adhere to the 
media size restrictions
 as determined by WhatsApp. Your template will fail if you try and send any other type.
Once you have an approved template it is easy to send it to users.
In the reply box click on the timer⏱ icon and select the template you want to send.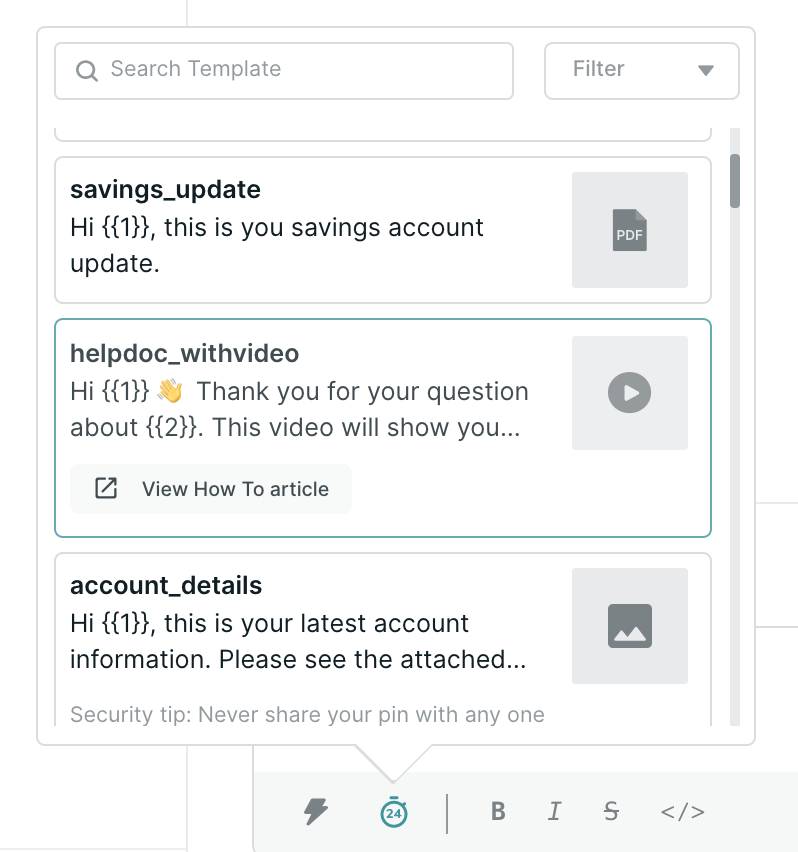 Tip: You can search templates based on titles and/or filter templates by language.
Once you've clicked the template you will be prompted to complete the placeholder variables and upload the media file.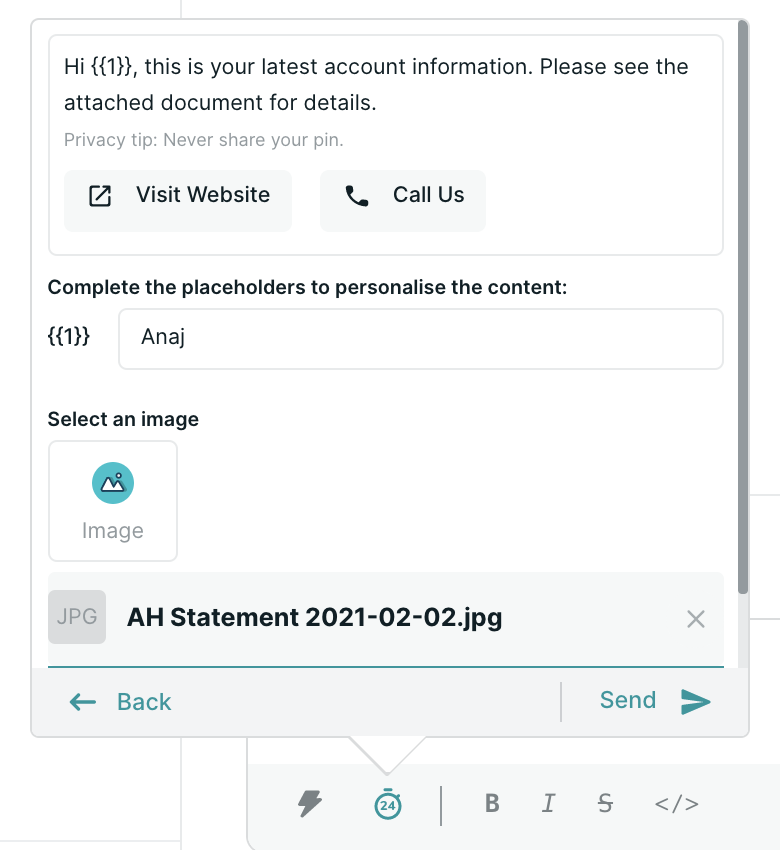 You can also add buttons to templates. Read more on how to add buttons.
Was this article helpful?