Get a WhatsApp line: Step-by-step instructions, with a video
Get a WhatsApp line: Step-by-step instructions, with a video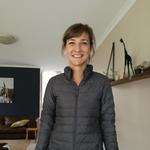 Updated by Neelke Stadler
To get access to the WhatsApp Business API using our powerful Turn.io platform you need to complete a few steps to go live.
Sign up via Turn.io
Get the number you want for your service
Register for the WhatsApp Business API (with Facebook)
Buy your subscription plan
Watch this video to know what to expect so you can seamlessly signup!
Below we share the process step-by-step.
1. Sign up via Turn.io

We need your basic organisational details to create your account.
Accept the Turn.io Terms of Service. Make sure you read it and familiarise yourself with all policies.
Invite team members to join your organisational account on Turn. They will get an email notification with login details.
2. Get the number you want for your service

Complete a few questions to determine what number you need. Using a country specific, vanity or providing your own number has pricing implications, and will take a few days to get sorted.
3. Register for the WhatsApp Business API

This part of the process is with Facebook, because they own WhatsApp. You will see a modal pop up (or a new tab opening in your browser) where you need to complete the business information they require.
You need to do four things to get access to the WhatsApp Business API:
Create a Facebook and WhatsApp Business Accounts (WABA).
Create a WhatsApp Business profile. This includes the display name for your WhatsApp service.
Verify your WhatsApp Business number.
This is the number we provided. You will see it inside the Turn application AND have it in your email.
IMPORTANT! Select VOICE CALL. Once you inserted the number you need to select the verification method. Make sure you select voice call.
It will take a while for the audio file to arrive. (Don't get worried, just wait patiently🙂!) Press the play button. The verification code will be read repeatedly. Fill in the verification code.
Once you click OK, the pop-up modal (or browser tab) will close. But there is one more step to complete with Facebook.
Get business verification from Facebook.

Once the first 3 steps with Facebook are done, you will get an email with instructions on doing business verification. In the email, click the blue "Request Verification" button. You will be directed to the Security Center section in Facebook Business Manager, where you will see the "Start Verification" button.
You be notified of the status of your WABA, your display name and business verification. You will be able to see these in your Facebook Business Manager account and we will show it to you in Turn.
4. Buy your subscription plan

Complete your credit card details to take care of your monthly licensing fee. We use Paddle.com as our merchant of record. You will not be charge for the first 3 months! Once your details are added you will be able to see the number of active users on your live as well as a history of your invoices. Go to Settings > Subscription.
That's it! Well done🙌. This is exciting!
Was this article helpful?