Get a WhatsApp line: The step-wise overview
Get a WhatsApp line: The step-wise overview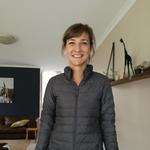 Updated by Neelke Stadler
Unlike the WhatsApp personal and business apps, the WhatsApp business API is not open for everyone. You'll need to complete a few steps to go live.
Here's an overview of what is needed:
Complete your WhatsApp Business Account (WABA) application
Go to this link > Fill in the form > Start application > Follow the prompts.
Sign the Turn.io Business Service Provider (BSP) agreement
You will receive an email from us via HelloSign.
Get Facebook business verification
Once you've submitted your WABA application, you will receive an email from Facebook with instructions. This is very important!
Choose your Turn pricing plan
In Turn go to Settings > Subscriptions billing > Choose plan > Follow the prompts.
Was this article helpful?