What number do I need for my service?
What number do I need for my service?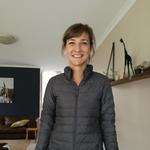 Updated by Neelke Stadler
One of the steps you go through to get a live WhatsApp line on the Turn.io platform is to choose a number for your service.
It is important to know that you cannot change the number of your service later, so let's understand the available options.
Firstly, what number are we talking about?
This will be the number your end-users will use to contact your service and interact with you from their personal WhatsApp accounts. 
You cannot use this number on the WhatsApp mobile app.
People cannot call you on WhatsApp with this number.
You can (1) request a number from us or (2) bring your own number
The first thing you need to decide is whether you need a number or have a number.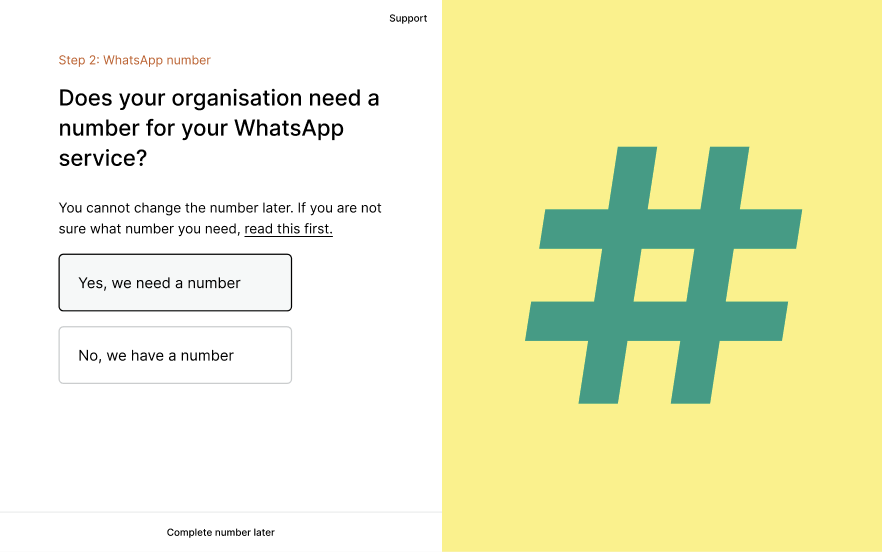 What do these options mean? 
Option 1: Yes, we need a number
This means that you would like us to assign you a new number on WhatsApp. This can be a number from any of the available countries. This is the fastest and most straightforward option. 
You can request a +1 US number. The number will instantly available.
You can select from a list of countries. The list is fairly comprehensive. You can also add additional requests, e.g. state, if needed. It will take 2 to 3 days for us to get the number for you. You will get an email from us when the number is ready.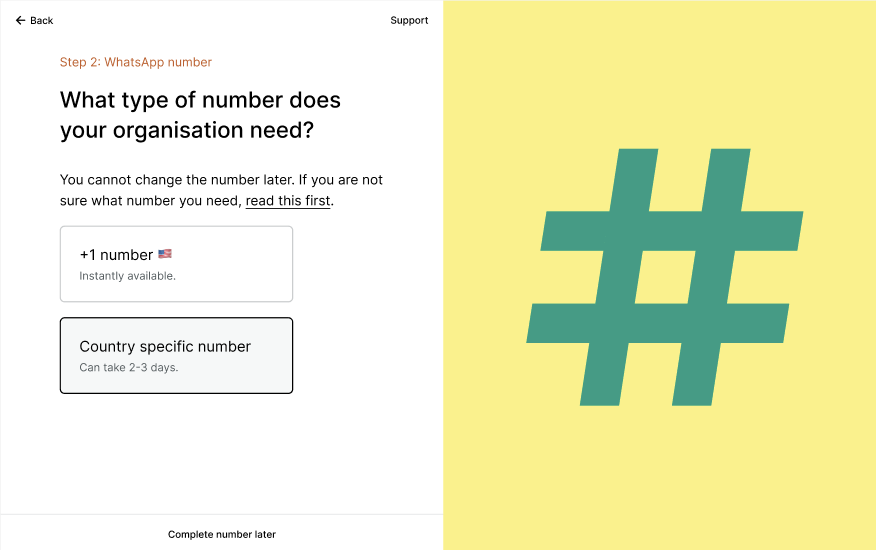 Once you've gone through all the selection steps you will be asked to confirm the number you are choosing. Remember you cannot change this number later.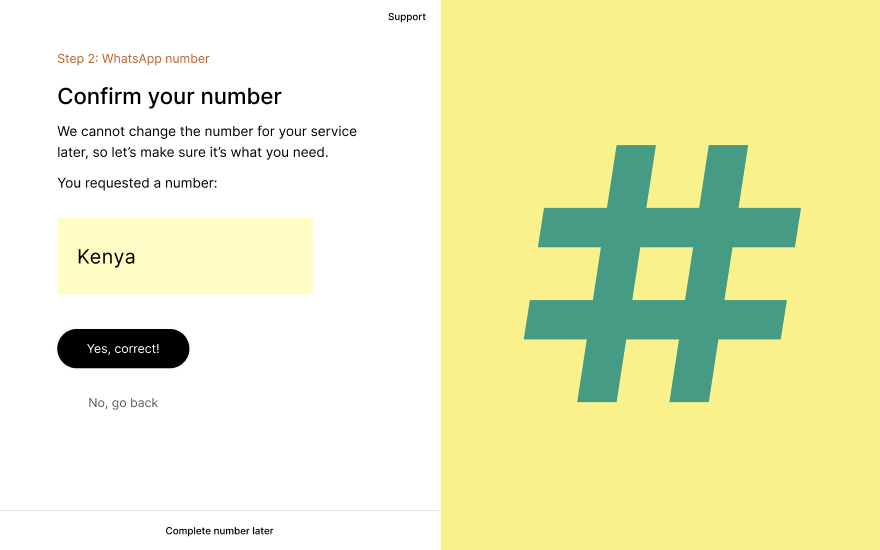 Option 2: No, we have a number
This means that you would like to use a number you already have. If you bring your own number do note that the number must fulfill the following requirements: 
The number must be able to receive SMS or regular voice calls. A mobile or landline number would work.
You need to keep ownership of the number at all times. This means you will need to make sure you do not lose service provided by your network operator. This could mean something like loading airtime and/or making a call or sending an SMS from time to time.
Ideally the number has never been used on WhatsApp before. If it is used on the personal or business app you need to go through these steps before you can use it on the API.
For more details on what is allowed and what not, refer to this article.
You will be asked to input the number so that we know what number to link to your service.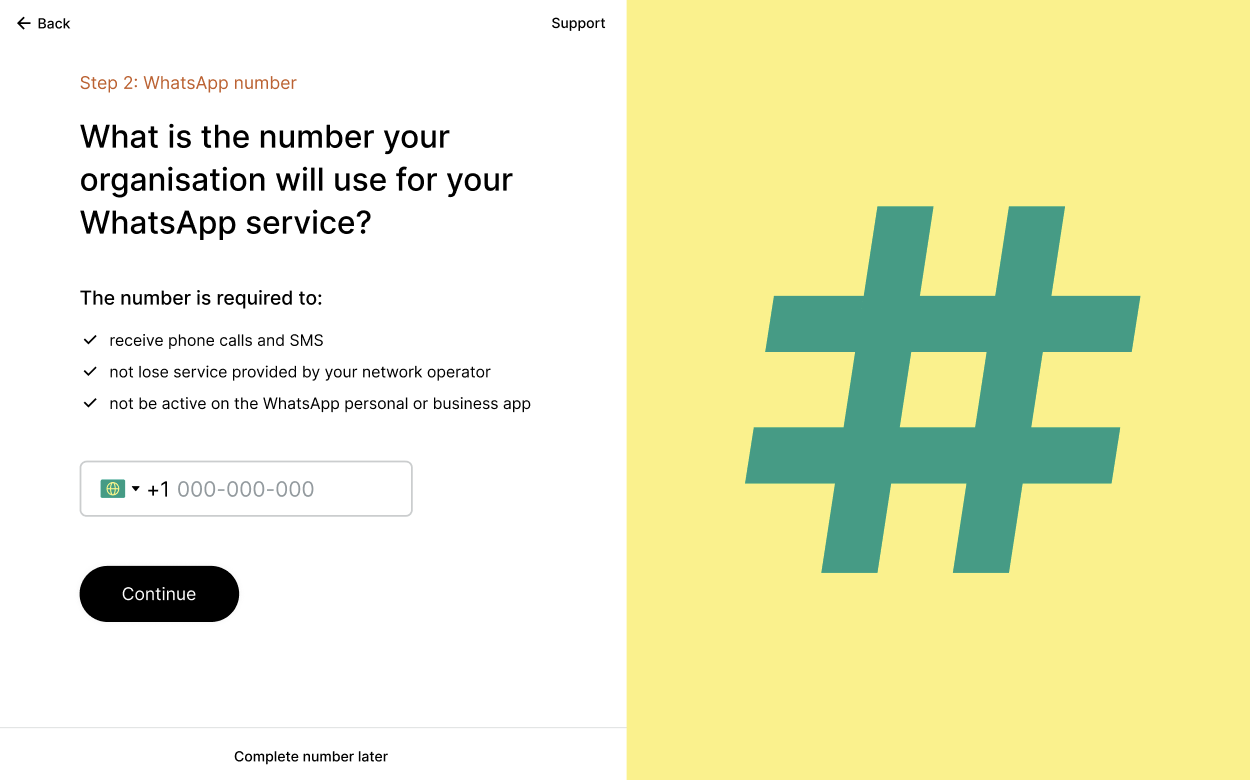 I started the number selection process, but now I'm not sure?
If at any stage during the number selection process you are not sure, and need to consult other team members, click the "Complete number later" at the bottom of the page. This will take you back to the dashboard. You will be able to restart the number selection process by clicking on the black rectangle saying "Choose a WhatsApp number".

Was this article helpful?