Understanding conversation-based pricing
Understanding conversation-based pricing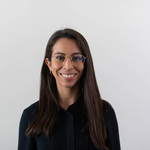 Updated by Carola Pareja
Starting February 1st 2022, WhatsApp will switch from a notification-based pricing model to a conversation-based pricing model.
Let's understand what this change means.
What is conversation-based pricing?
Starting February 1st 2022, WhatsApp will switch from a notification-based pricing model to a conversation-based pricing model. Instead of being charged for notifications or messages sent, businesses will be charged per conversation.
A conversation includes all messages delivered within a 24-hour period or "session". 
How will it work?
WhatsApp Business API conversations fall into two categories that will be priced differently:
User-initiated conversations, like customer care and general support inquiries.
Business-initiated conversations, like post-purchase notifications.
From February 1st 2022, all conversations are measured in 24-hour increments, or "sessions", that start whenever the first message from a business is delivered. The first message can be initiated by the business (business-initiated) or can be a business reply within 24 hours of a message sent by a user (user-initiated). A user is defined as the person or entity with whom the business is messaging.
Charges for conversations are based on the user's phone number. Rates for business-initiated conversations and user-initiated conversations vary by market (country or region).
See the
rates
for specific pricing information by country.
You can read more about conversation-based pricing here.
What is the key change?
Up to February 1st 2022, when a user initiated a conversation and a business replied within 24 hours, there was no messaging cost. With the new pricing model, those conversations will result in a cost for the business. 
Free tier conversations
The first 1,000 conversations each month are free. Therefore, your business can build experiences that your customers will love before even having to pay. Each WhatsApp Business account (WABA) will receive 1,000 free conversations per month. These conversations can be either user-initiated or business-initiated. Even if a WABA has multiple numbers associated with it, the free tier threshold is still 1,000, as the free tier is provided at the WABA level. The free tier is refreshed monthly based on the timezone associated with the WABA.
Free entry point conversations
On February 1st 2022, we anticipate that approximately 65M WhatsApp users (around 2%) will still be on an older version of WhatsApp Messenger that does not support free entry point conversations. Users will need to be on the iOS version 2.21.180.14, the Android version 2.21.16.15 or a more recent version for free entry point conversations to be provided to API users. We anticipate all WhatsApp Messenger users to be on these versions or a more recent version on or before April 9 2022.
Conversations will not be charged when users message businesses using call-to-action buttons on Ads that Click to WhatsApp or a Facebook Page call-to-action buttons. Free entry point conversations can only be user-initiated. The first conversation that starts from the entry point is free of charge, then subsequent conversations with the user are charged.
Standard pricing will apply for Ads that Click to WhatsApp. The conversation that initiates from the ad is free, but not the ad itself.
More frequently asked questions
Have more questions? Have a look at answers to frequently asked questions, such as When can I send a free-form message?, How are conversations charged? and Are all conversations paid?.
Was this article helpful?