Your Business Verification checklist
Your Business Verification checklist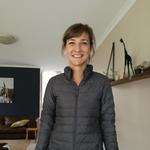 Updated by Neelke Stadler
To get Business Verification from Facebook you will need:
Official documentation of your organization's legal name.
Official document that shows both the legal name of your organization and the postal address or phone number, as per your application.
Forgot what business verification is and why it is needed? Read here.
Type of documents that are accepted
You can find an extensive list of documents that Facebook accepts depending on your country.
If you are located in India the following documents are accepted:
Business bank statement
Business licence
Certificate of incorporation
Goods and services tax registration certificate (GST)
Permanent account number card (PAN)
Shop establishment certificate
Udyog Aadar (UID)
Utility bill
Was this article helpful?