Varying interpretations of emoji
Varying interpretations of emoji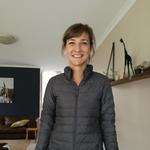 Updated by Neelke Stadler
Emoji are commonly used in modern text communication. However, as graphics with nuanced details, emoji may be open to interpretation.
Emoji also render differently on different viewing platforms (e.g., Apple's iPhone vs. Google's Nexus phone), potentially leading to communication errors.
This interesting research paper titled "Blissfully happy" or "ready to fight": Varying Interpretations of Emoji explores whether emoji renderings or differences across platforms give rise to diverse interpretations of emoji. Some of the interesting findings in the paper include participant responses about the semantic meaning of a given emoji, like the table below demonstrates.

Was this article helpful?