Message types: Session vs. Template messages
Message types: Session vs. Template messages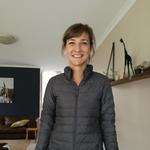 Updated by Neelke Stadler
If you've been using the WhatApp personal or business app, you might expect the API to work precisely the same. There are however a few differences you should be aware of.
A key difference is that the WhatsApp Business API has two message types:
Session messages: These messages allow you to reply to users with a free-form message within 24 hours. The aim is to drive swift customer service (something we all like!). 
Message templates: Template messages are used when you want to send notifications to users or reconnect with users more than 24 hours after their last message to you. This type of message is structured and incur a different cost for a conversation then when a user opens the conversation.
The picture below illustrates the main differences between the two types of messages: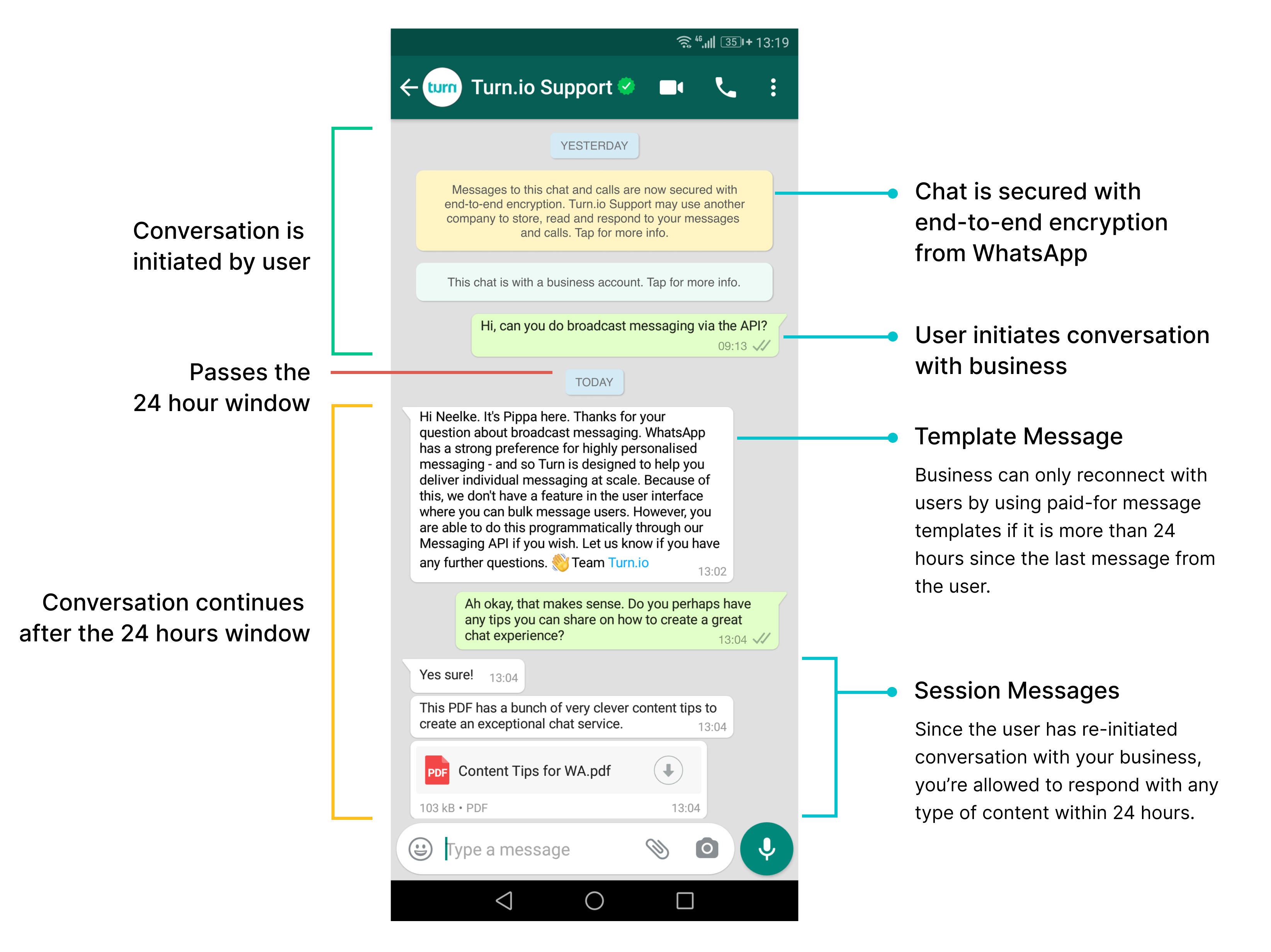 Session messages
When a user initiates a conversation with you on your chat service, you're allowed to respond with any type of content within 24 hours. You may even send multiple messages at a time. 
Note that it's possible to run a successful WhatsApp service using session messages only – if your users always engage first, and you reply within 24 hours. 
Message templates
Once your 24-hour chat window has expired, you can only reconnect with users by using pre-approved message templates. These have specifically been developed to prevent WhatsApp from becoming a broadcast platform that exploits users. 
Message templates are structured (i.e. they have to comply to guidelines) and are subject to approval by WhatsApp. But, once they're in place, they can be used over and over again. 
WhatsApp defines message templates as "message formats for common, reusable messages a business may want to send". Put simply, message templates should be used to send routine notifications to your chat service users. Examples include welcome messages, thank-you notes, and messages to confirm that issues have been resolved.
You can create and submit your message templates for approval to WhatsApp from the Turn.io user interface or by using the APIs.
Learn more about message template rules and have a look at this example to make it more clear.
Was this article helpful?