Why the world loves WhatsApp
Why the world loves WhatsApp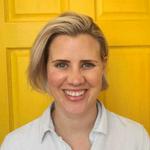 Updated by Pippa
Learn more about the world's largest messaging platform and why 2 billion users use the platform to communicate with family, friends, colleagues – and now also businesses and NGOs.
WhatsApp Messenger, a cross-platform messaging app that was founded in 2009 and bought by Facebook in 2014, has seen tremendous growth in recent years.
In February 2020, WhatsApp announced that it had reached a whopping 2 billion users worldwide – over 26% of the world population. As the COVID-19 crisis spread across the globe, even more users started using the service to stay connected with family, friends and colleagues. A month later, in March 2020, WhatsApp pipped its competitors to the post, becoming the social-media app that experienced the most significant gains during this particular calendar month.
WhatsApp's benefits
Most WhatsApp enthusiasts will tell you that one of the main reasons they prefer this messaging app over SMS is because the service is free. You simply need to be connected to wi-fi to chat to your heart's content.
The app's data-sharing capabilities also make it possible for you to send images and documents to your contacts. Plus, you can run the service through your browser and create WhatsApp Groups to communicate with several contacts at a time. In short, WhatsApp offers a range of benefits that SMS does not.
More recently, WhatsApp became an attractive customer-engagement platform for businesses across the globe. Talking to customers on an app that they know and trust, and where they already spend a great deal of their time, makes perfect sense at a time when in-person, one-on-one conversations are not always practical.

And so, when WhatsApp launched its free Business app in early 2018, many companies jumped at the chance to connect with their customers in a brand-new, time-efficient way.
The free WhatsApp Business app was built keeping small business owners in mind. With this app, WhatsApp introduced new features such as quick replies for frequently asked questions, making it possible for small businesses to easily chat to their customers in real-time.

A few months later, in August 2018, WhatsApp introduced the WhatsApp Business API – a fast, secure, reliable way for medium to large businesses and organisations to reach customers and communities all over the world.
The API supports many of the features we've been using in WhatsApp all along but comes with specific rules of engagement to ensure a delightful end-user experience. In this article, we take a closer look at the API.
Chat for impact
At Turn.io, we're committed to using technology for social good. Once we caught a glimpse of the massive potential of the WhatsApp API, we actively started advocating to use chat for impact. Our aim is to enable social-impact organisations to use this powerful tool to drive positive action.
Was this article helpful?