You need opt-in to initiate messages
You need opt-in to initiate messages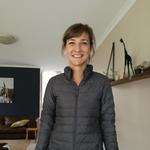 Updated by Neelke Stadler
All messages initiated by organisations via WhatsApp require user opt-in. Here's what you need to know.
Before you start chatting to users on your new WhatsApp chat service, you'll have to ensure that they've opted-in to receive messages from you via this platform. If you don't receive opt-in from your users, you stand to lose your WhatsApp number, so make sure you're 100% familiar with what's required. It's also your responsibility as an organisation to safely store your user opt-ins. 
Note, however, that you don't need user consent if your service is entirely based on session messages. Many organisations start off like this, but soon discover instances where it's important to re-engage with users outside of the 24-hour window period. Even if your service has a 100% pull-based strategy, you need to make sure you understand the opt-in policy. 
A simplified opt-in policy
Overtime WhatsApp has simplified their opt-in policy to make it easier for users to receive helpful information from organisations. There are three rules you need to adhere to:  
Your organisation must make it clear that the user is opting-in to receive messages from you via WhatsApp.
You must clearly state the name of the organisation that the user will be receiving messages from.
You must comply with the local, applicable law.
Collect opt-in wherever is best for your users 
It's up to you where you get user opt-in. This will ultimately depend on what works for your users. For example, users can give their consent via:
A WhatsApp thread 
Your website 
An SMS short code 
Interactive voice response (i.e. where a computer does the talking and a user gives consent via their phone's keypad)
A customer-service call 
In person 
During a transaction process 
A messenger bot 
Ads that click to WhatsApp 
A QR code 
The example below shows you how you can get opt-in during a WhatsApp conversation with a user:
Don't forget the rule of thumb that we shared in our rules of engagement article: let the user drive the journey. To learn how to get user consent in Turn.io, continue reading here.
Was this article helpful?