Use a 'wa.me' link and QR code to market your service
Use a 'wa.me' link and QR code to market your service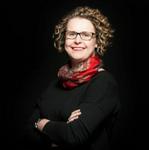 Updated by Lieze
Ready to start marketing your chat service? Then it's time to grab hold of your "wa.me" link and QR code on Turn.io.
Marketing your chat service is a crucial step in the process of creating it. You can only have a conversation with your target audience once they know how to access your service via WhatsApp.
With their "click to chat" functionality, WhatsApp allows a user to begin a chat with someone (for example your organisation) without having the number saved in their phone's address book.
"As long as you know this person's phone number and they have an active WhatsApp account, you can create a link that will allow you to start a chat with them. By clicking the link, a chat with the person automatically opens," WhatsApp explains.
These "click to chat" links are also called "wa.me" links and look like this: https://wa.me/<number>
Once a user has your wa.me link, it's seamless for them to connect with you.
Another great option to share your number with users is to ask the person to scan a QR code. If a user scans the QR code, the chat service will automatically open up in WhatsApp.
QR codes can be scanned quickly by cell phones. However, there's one catch: some of your users might not have a QR code reader installed on their phones. For this reason, it's always best to share both your wa.me link and your QR code in your marketing material.
You can also simply share your number with users, who can save it in their address books, and send you a message from WhatsApp to connect.
How to get your link and code via Turn.io
We've made it easy for you to grab hold of your wa.me link and QR code in Turn.io.
Let's take you back to our overview of the Turn.io user interface, where we briefly looked at everything you can access via the "Dashboard" section. When you click on this section, you'll notice that your name, number, logo and QR code is visible right next to the navigation bar on the left.
Click on the number or QR code, and you'll be taken to a page that looks like this: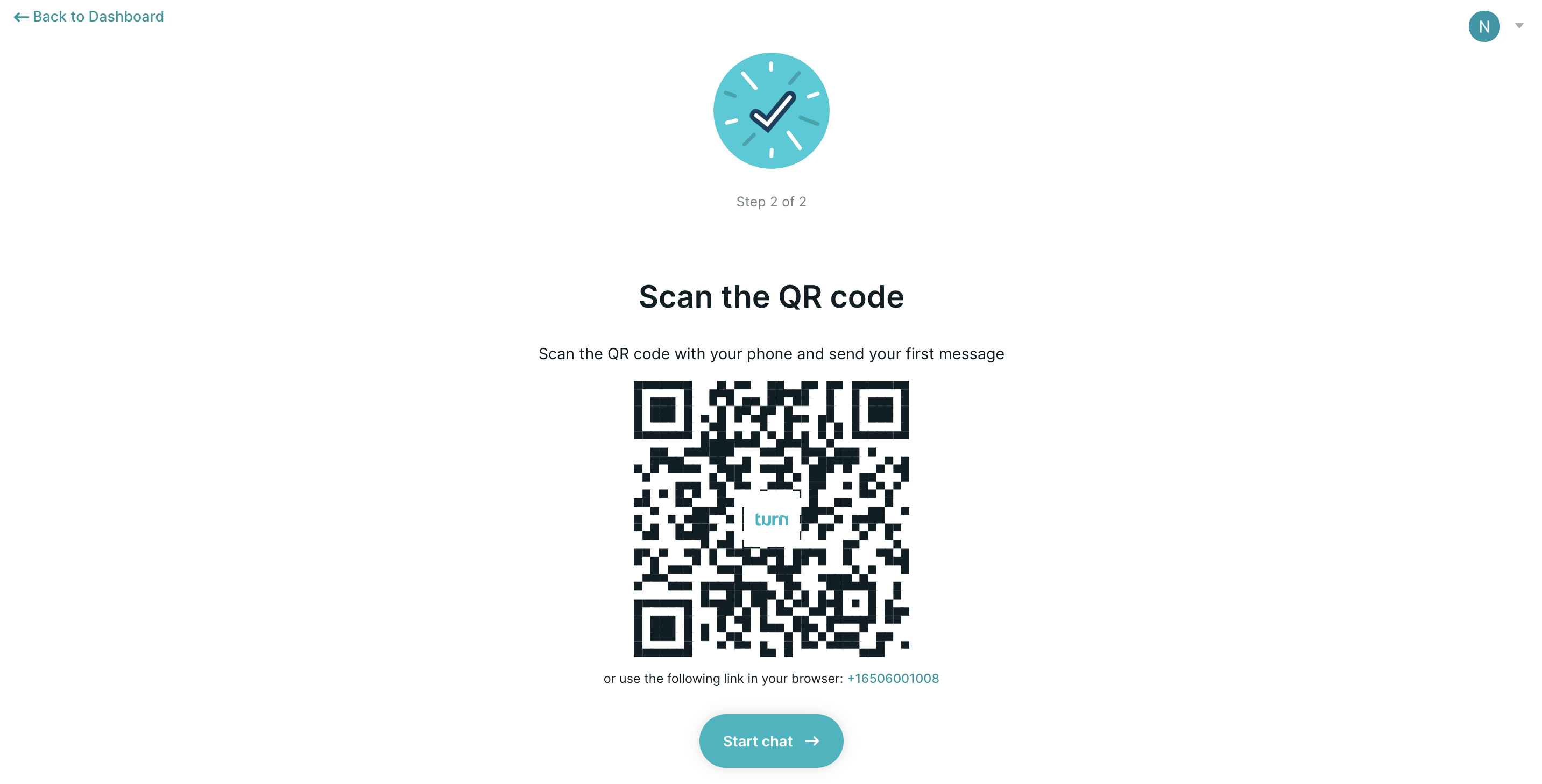 When you right-click the QR code, you'll be able to save the code to your computer. From here, you can share it via other digital platforms like your social media pages or your newsletter. You can also print it on posters, leaflets and other marketing material. If a user scans the code, they'll be taken straight to your chat service on WhatsApp.
To get your wa.me link, you can right-click the number below your QR code and copy the link (click "Copy Link Address" in the box that pops up).

Customise your QR code
If you'd like to, you can customise your QR code with a free code generator such as QRCODEMONKEY. With this tool, you can:
Add a logo to your QR code.
Set a custom colour for it.
Replace the standard shapes.
Customise the corner elements of the code.
You'll be using your wa.me link as the URL to which your users will be directed when they scan the QR code.
Customise your wa.me link
Another element to consider is a pre-populated message that pulls into WhatsApp when your user clicks on your wa.me link.
It's very easy to manually create and customise wa.me links. There are three parts to consider:
The standard part: https://wa.me/
Your phone number with your country code but no plus (+) sign: 16506001008
(Optional) The text you want to show when a user clicks the link: ?text=your%20text
To customise your link, all you need to do is add the text in the correct format.
Take a look at this example: https://wa.me/16506001008?text=hi
The "text=hi" at the end of the link represents your pre-populated message. The word "hi" will automatically appear in the WhatsApp text field when your user opens the link.
The link to a more complex message will look like this:
https://wa.me/16506001008?text=Welcome%20to%20our%20chat%20service
(Note that "%20" represents spaces in your text.)
For more information on how to use click to chat, we recommend reading WhatsApp's official recommendations. Also, don't miss our article on Great ways of marketing your chat service – it's an important one!
Was this article helpful?