How to assign or share a conversation
How to assign or share a conversation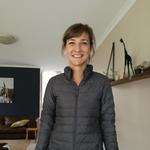 Updated by Neelke Stadler
You can assign a conversation to a specific coach. This might be needed to get expert input or divide the workload.
Within your organisation, an unlimited number of people can access Turn.io. This means that a whole team can work together to give your users the best experience possible. One great way to collaborate is to assign conversations to the best suited team member.
Step 1: Log in to your Turn.io account and navigate to the "Content" tab on the left-hand side. 
Step 2: Click on the "View chats" button in any Collection to see the conversations you're having with users.
Step 3: The latest conversation will fill most of your screen, while more conversations can be found towards the right-hand side of the screen. If you look at the bottom left of your screen, you'll notice an "Assign" button.

From here, you can assign the conversation that is open on your screen to a specific coach. You can use the scroll bar to see your coaches or search for them by typing their names into the search bar.
Step 4: You can also click the Chat Link option to copy the link of the conversation and paste it in any other forum you use as a team. That will take team members directly to the specific chat.
This video shows you how to assign, close, or move to the next conversation:
Happy collaborating👯
Was this article helpful?