19 Jul 23: More freedom and flexibility with code blocks
19 Jul 23: More freedom and flexibility with code blocks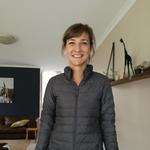 Updated by Neelke Stadler
Use code blocks to extend the power of the Canvas.
Over time the Canvas will become the one place in Turn where you design and build impactful chat services. In order to do this, you can now write stacks code within a Canvas. This means that previous functionality that could only be used within code-only stacks can now be used seamlessly within your Canvas stacks.
The latest code block addition allows you to do powerful things like integrate CRM data or utilise the magic of machine learning. With a short snippet of code you can benefit from any of the advanced build functions, like scheduling stacks or adding labels to messages.
Was this article helpful?