28 Mar 2023: Important changes to template categories
28 Mar 2023: Important changes to template categories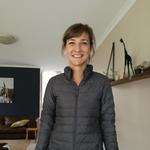 Updated by Neelke Stadler
On June 1st, 2023 there will be changes to how Meta bills conversations on the WhatsApp Business Platform. To get ready for this, there are changes to template categories.
We sent email communication on 28 March 2023 to all Admin accounts on Turn.io to inform you about the very important upcoming changes to templates plust the action required on your side. The deadline to appeal the automatically assigned category for existing templates is May 15th 2023.
Read about the upcoming billing changes, effective June 1st. The first step is changes on template categories. Be sure you know what is changing, why it is important and what you need to do.
Was this article helpful?