5 Sep 2023: Hide personal information
5 Sep 2023: Hide personal information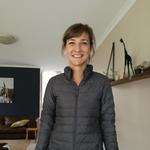 Updated by Neelke Stadler
By default personable identifiable and sensitive information should be hidden. 
For many of you who've been with us on this journey for the last few years will know that we are serious about enabling private, personal, and secure conversations. We believe that secure end to end encrypted chat is an incredible means to deliver personalised care to people everywhere. Private and personal conversations need to be handled with care!
We're committed to privacy by design. This means taking proactive steps to protect personal information and keeping privacy in mind throughout the entire journey: to ensure that services launched on Turn have great privacy defaults, are secure, and allow you to offer a service that your users can trust in their journeys towards better health outcomes.
Offer a chat service that people can trust
On the Turn helpdesk admin users can now manage the follow privacy settings to hide personable date:
Hide people's names and number from non-admins. Admins can unhide names as needed.
Set the privacy level of any contact field to Hidden or Visible. Admins can set this per field. Non-admins cannot see or edit the content of hidden (private) contact fields.
All new custom profile fields will be set to Hidden by default. Admins can change the setting as needed.
All of this is managed from the new People tab on the Setting page, that is only visible to admin users.
Was this article helpful?