Sign up! 4 steps to get started
Sign up! 4 steps to get started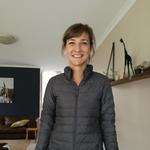 Updated by Neelke Stadler
Unlike the personal and business app, the API is not open for everyone. You'll need to complete a few steps to sign up.
Here's an overview of how to get started. We'll deep dive into each of the steps in the other articles in this section.

Complete the Turn.io application form. 
Check your inbox for an email with instructions.
Confirm that you'd like us to give you a welcome/demo call.
Complete the Facebook for Business verification process.
Confirm your display information.
Choose a unique phone number.
Complete your WhatsApp Business Account (WABA) application.
Choose your Turn.io pricing plan. (Note: Contact us to get the password.)
Sign the Business Service Provider (BSP) agreement. 
Accept the on-behalf-of (OBO) request sent to you.
Enable two-factor authentication (2FA) of your new WhatsApp number.
Log into your Turn.io account with a Gmail/Google-backed account.
Design your service and create your content.
Attend weekly training sessions.
Join our community.
Now that you have an overview of the process, let's move to Step 1.
Was this article helpful?