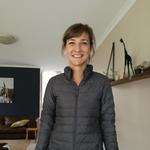 Updated by Neelke Stadler
We're here to support you every step of the way! Here's how to regularly connect with the Turn.io team and the inspirational organisations that use our product.
Product training
Part of our service includes weekly online training sessions. We encourage you to join these sessions, as they'll help you to create a successful chat service. 
Join our community
Turn.io collaborates with a wide range of fascinating, inspirational organisations to deliver powerful chat services.
We invite you to connect with our community of clients and to stay updated on how other organisations are using chat for impact. Called "Townhall" meetings, we offer short 45-minute community events every month. We'd love you to attend, so please reach out to us for more info.
Support line
We're here to support you as your chat service grows. Please feel free to send your questions to our WhatsApp support line. We're looking forward to chatting! 😀
Was this article helpful?