2 Nov 2021: Playbooks Launch
2 Nov 2021: Playbooks Launch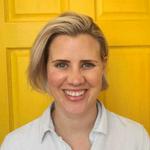 Updated by Pippa
Download best practice Playbooks from the Chat for Impact community! We're bringing our product and community closer together.
When we started Turn.io, we were motivated by the belief that new technologies that increase social impact should be shared, sustainably. That's why we built a product that could be used by hundreds of non-profit organisations, social enterprises and governments. 
'How are others doing it?'
But as teams started to use our product, two of the most common questions we got from new members were: How are other organisations doing it? and Can you help me get started? Little did we know at the time but these two questions would fundamentally shift what we do at Turn.io and how we build our product. 
So we started thinking about how we could answer these questions. How could we provide more guidance to organisations, without burdening our tiny product team or shifting from our product-first approach? Our solution needed to be scalable and sharable. 
Town Halls and trainings to learn together
To start, we decided to run a monthly Town Hall meeting where we could introduce interested teams to what was new with the WhatsApp Business API, what we were up to at Turn.io and most importantly how organisations were using chat to have an impact. We started a WhatsApp group for ongoing questions and began to showcase two organisations a month. Each organisation shared their problem, their WhatsApp solution and the scale they wanted as well as their top learnings so far in their journey. Organisations were inspired by the community case studies - we'd answered their first question -  but the question still remained: How do I get started? 
Next, we started training sessions and accelerator programs to help teams get set up and creating content and automations for their services. Our community began to grow but the learning curve was steep and teams still battled to start with a 'blank canvas'. We were headed in the right direction, but not quite there yet. 
The pandemic highlighted the value of re-useable chat components
But another idea emerged as we began supporting the global COVID-19 response in 2020. Many teams requested to use the World Health Organisation's COVID-19 content for their chatbots. Thanks to WHO's support and dedication to open content - all that was needed to make this a reality was to copy content from one service to the next. We got lots of practice programatically exporting and importing content and automations from Turn.io as the pandemic unfolded. As laborious as this was to do we never would have been able to launch COVID-19 services for 12 governments and numerous NGOS within a few weeks without it. We knew there was a lot of value in sharing re-usable chat components, but we needed to make this a lot easier and our growing Chat for Impact community. 
As a lot of ideas do, this one was percolating in our heads. As we sat down and reflected on what had been successful in 2020 (and what hadn't) - the light bulb switched on - Turn.io is the Chat for Impact community platform. We couldn't have imagined that we'd be able to get over 100 of the world's leading social impact organisations regularly gathering to share and learn from one another. So we decided to make Community central to what we do at Turn.io. We set out to make it easier for organisations to share what works with one another, in ways that accelerate our collective impact. 
So today we are excited to announce the launch of Playbooks (Beta) - our way of making it simple for organisations to share what works with the community.
With Playbooks, organisations can view and download re-usable components from the world's leading social impact organisations. Today, with Playbooks (Beta) you can share any Thread in your account as a Playbook. But this is just the beginning, in future we'll make it available to share many other types of Playbooks.  
All you need to do to share some of your best practice as a Playbook is:
Login to Turn and navigate to the new Playbooks page
Click Create Playbook
Choose the Thread you want to share from the dropdown
Complete the About and Evidence sections
Choose a license to tell others what they can and can't do with your Playbook
Preview your Playbook as others will see it in Community Playbooks
Click Publish! (You can publish further versions or remove it in future)
And that's all it take to share your wisdom with the Chat for Impact community. 
As we make Playbooks public today we're excited about working with our community to expand our library. We'd love to have you with us on this journey and can't wait to see what you'll create and share in the Chat for Impact Community. Please don't hesitate to reach out to us on LinkedIn or WhatsApp to chat and share feedback or complete our feedback form. 
Was this article helpful?