How to set up a follow-up timer
How to set up a follow-up timer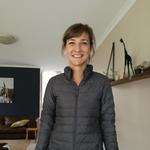 Updated by Neelke Stadler
You have a great chat service that help users move towards positive behaviour. To assist users in creating impactful habits you want to remind them at times.
We're going to look at two use cases where a 24 hour follow up is useful and then we will talk you through the steps on how to set it up.
We named this feature the 24 hour follow up because it specifically allows you to send users a reminder within the session window that WhatsApp dictates. This way you do not need to use a template so that the follow up is unrestricted and free.
Use case 1: Remind user to do a daily task
Let's say you have a mental health service that provides a multi-day programme consisting of daily exercises to help users develop healthier mental habits.
The service relies on users returning every day to answer a few questions and go through a set of exercises. Expecting users to return daily is a big ask as the habit has not been developed yet. Relying on a user to return daily without this habit is expected to result in a big drop-off after the initial interest. Failing to follow up would be a failure of the mental health programme to deliver on its potential.
But if you could ask a user whether they would like to receive a reminder within 24 hours then you could nudge them to continue with the programme and drive completion.
Use case 2: Collate and send facts
Or let's say you are a service that helps debunk myths and misinformation during your local election process. Fact checking is a time consuming process and as much as publishers attempt to do this in real-time, the claims reviewed will always arrive late. It would be ideal to automatically send a round-up of facts checked a few hours after the last interaction during a live debate for users that explicitly opt-in for that.
Steps to do this:
You will need to set up two automations.
Step 1: Log in to your account and navigate to the Automation section.
Step 2: Set up the first automation.

Set up an automation that triggers when a user messages a specific keyword, e.g. "remind me".
Instruct the automation to act by setting a follow-up timer.
Give your timer a name, e.g. "remind me - 22 hours" and select the hours/minutes you prefer for your timer.
Give your automation a name and save it.

Step 3: Set up the second automation.

Set up an automation that triggers when the follow-up timer is complete.
Select the specific timer of interest from the dropdown, in our case we want the "remind me - 22hours" timer.
Add the preferred action, e.g. to send a message to the user reminding them of their daily exercise.
Give your automation a name and save it.
🙌Well done! You've successfully set up a timer to remind specific users.
Let's recap:
You will need one automation that defines where in the user journey the follow up has to trigger. When that trigger is received a timer starts counting down your desired hours and minutes (with a maximum of 23 hours).
You need another automation that actually schedules what will happen when the timer completes. In our case a message will be send to the user 22 hours after the initial trigger ("remind me") was received.
Important things to know:
Only a single follow-up can be active for any contact for a number at any given time. 
A follow-up can be scheduled for up to a maximum of 23 hours in advance.
If you have a large user base for whom you are scheduling a follow up message make sure to set your timer sufficiently within the 23 hour window. Else if you schedule messages to be send 1 hour before the 24 hour window closes but the send takes longer than 1 hour any messages outside the 24 hour window period will not be deliver to the users involved.
Was this article helpful?