How to top up your 'available amount' for conversations?
How to top up your 'available amount' for conversations?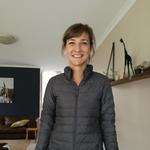 Updated by Neelke Stadler
You can add funds to your available amount directly from the Conversation Billing page.
You can read our conversation billing management article to understand what you see on the page. This article describes how you top up your amount so that you can send message templates.
Step 1: Go to the "Conversation billing" page.
Remember that billing is contracted per organisation. So, to find your billing page, you need to click on your avatar in the top-right corner after you've logged in to your Turn.io account.
Tip: All the information that relates to your organisation – like billing and member management – can be found here.
Step 2: Click on the "Top Up" button.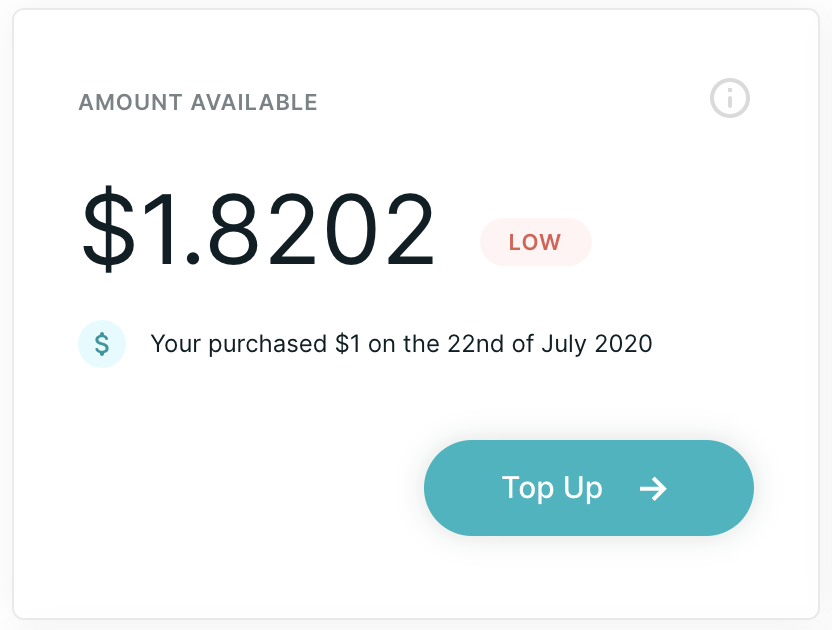 Step 3: You can now specify the USD amount you want to purchase. It defaults to $10 but, if you click on the Edit Amount button, the typing cursor will appear and you can enter any desired amount. The minimum top up amount is $1.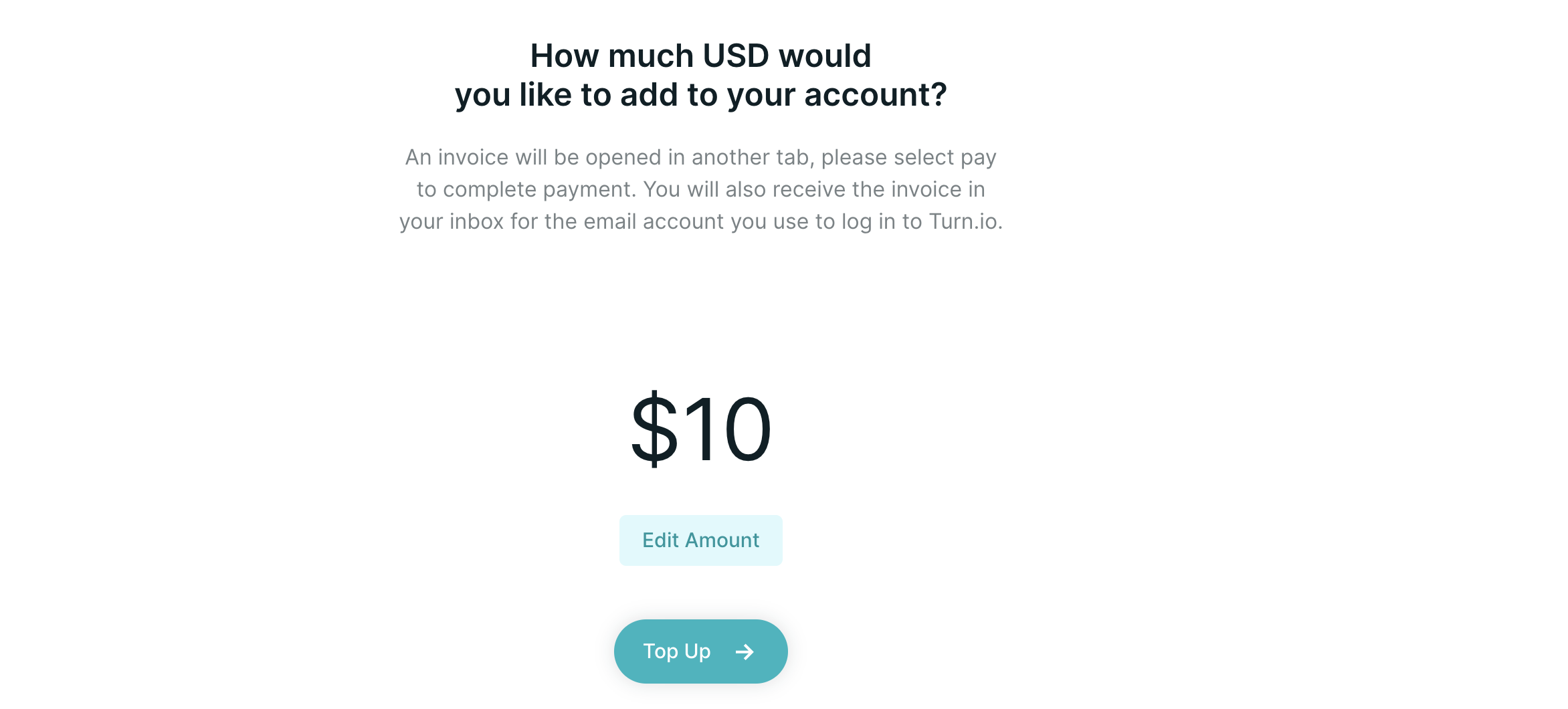 Step 4: Once you've edited and saved your purchase amount, click on "Top Up". You'll be prompted to confirm the amount. Once you click the "Confirm" button, an invoice will be generated and will open up in a new browser tab. You'll also receive the invoice via email. Check the inbox of the email address you've used to sign in to Turn.io.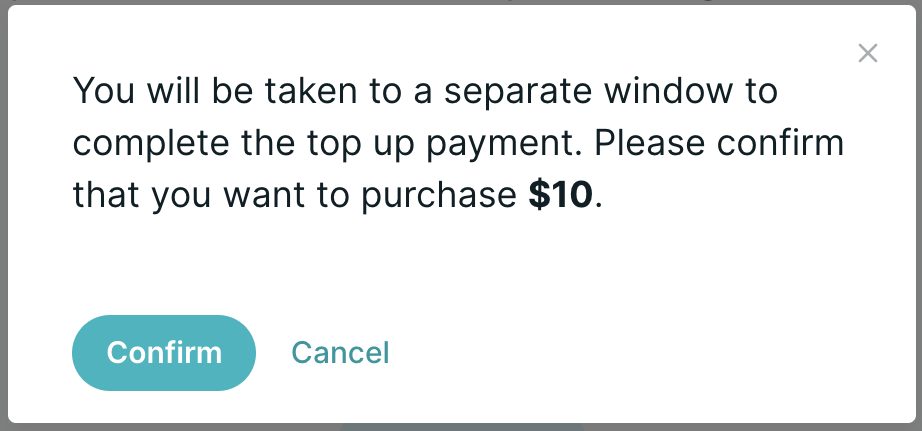 If someone else needs to make the payment, you can forward the invoice email to them or share the URL of the invoice with them.
If, for some reason, you don't want to complete the purchase or want to change the amount, just click the "X" in the top right corner to go back to the previous screen.
Step 5: Pay the invoice. The easiest way is to use the "Pay now" button on the invoice to complete the payment.

Once the amount is paid your "Available Amount" on the billing page should reflect the top-up within the next hour. You can happily continue to interact with your users.
Was this article helpful?