19 Sept 2022: More fields available in the Data Export API
19 Sept 2022: More fields available in the Data Export API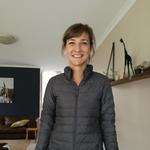 Updated by Neelke Stadler
Data is power!
We are adding more fields to the Messages endpoint of the Data Export API.
When will the change happen?
These changes will be implemented during the week of the 19th to the 22nd of September 2022 for those operating on whatsapp.turn.io. For those on private clouds, you can expect to have these changes on Thursday the 29th of September.
What fields are being added?
You will now also get the following fields in the Get Messages endpoint.
chat.inserted_at
chat.updated_at
chat.contact_uuid
message.uuid
message.last_status
message.last_status_timestamp
message.on_fallback_channel
Was this article helpful?