Help! Our display name got rejected?
Help! Our display name got rejected?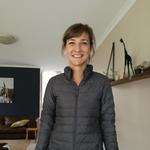 Updated by Neelke Stadler
Urgh, this is not fun! Don't worry we are going to help you.
First, please read our tips&tricks to make sure you are clear on what WhatsApp is looking for. They have strict guidelines you have to follow.
How to edit the display name?
If you signed up via the new embedded process you get an email from Facebook notifying you about the display name rejection. To submit a new name login to Facebook Business Manger, go to the WhatsApp Manager section and edit the display name to conform to WhatsApp's guidelines.
If you signed up via the manual process, you will not have access to your WABA and we will inform you if the display name got rejected. With your input we will make the necessary updates - be it tweaking the name or recommending changes to your website.
But the display name is correct?
If you feel that WhatsApp rejected your display name but it is correct, and you now have the name on your website, please reach out to our Turn Support line so we can request a re-review from WhatsApp.
We're gonna get through this, don't lose heart💛
Was this article helpful?