10 Feb 2021: Temporary limitations while we do a Search infrastructure upgrade
10 Feb 2021: Temporary limitations while we do a Search infrastructure upgrade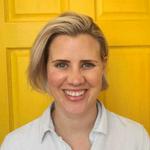 Updated by Pippa
As a Chat for Impact community, we've seen incredible growth across our client's WhatsApp services over the last few months.
Collectively you've sent and received over 810 million messages - 👏 an incredible feat. Unfortunately, the Search infrastructure that powers Collections and Search in the Turn.io user interface hasn't been able to keep up, and some of our clients have experienced a disrupted service😧.
So we've been working hard to re-architect our Search infrastructure to improve performance, and our upgraded Search setup is now ready for deployment🎉.
 In order to prevent further disruptions we are trying to get this upgrade out as soon as possible. To do so, we need to temporarily limit Search history to active users in the last 6 weeks. We will be deploying this upgrade on 11 February 2021. 
As a result, the totals shown in Collections will only reflect users who have interacted with your service since 18 December 2020. Similarly your Search results will temporarily be limited to these active users only. After the upgrade is deployed, the team will work to restore your full Search history right back to when you sent your first message. Unfortunately this will take a bit of time, but we expect to have this completed within 3 to 7 days.
Important dates 📅:
Search Feature Upgrade deploy: 11 February 2021
Temporarily limit Collections and Search results to active users who have interacted since: 18 December 2020 onwards
Expected full history available again within: 3 to 7 days
Please note these details:
No message data will be deleted.
No other features will be impacted except for Collections and Search.
You will have access to the full message history of your active users (i.e. If a user has messaged you in the last 6 weeks, you will be able to find them and see their message history prior to that too).
The number of users in a Collection will temporarily reduce (as Search will be temporarily limited to active users) but it will increase and be accurate again once the full message history has been restored. 
If you have not sent or received a message from a user since 18 December 2020, the user will not show up in the Search results until the full history is restored.
If you need to message a user who you last interacted with before 18 December 2020 while we are busy restoring the message history, you can do so through our Messages API. (Please reach out to Turn.io Support if you need help doing this).
The Collections and Search user interface will remain the same.
We will share the progress to restore the full Search history on our status page. Please visit and subscribe to https://status.turn.io/ to stay updated.
We know this is not ideal, and we apologise for the temporary disruption over the next few days, but we hope you're excited about these improvements. We're trying to make Turn.io a little bit better every day. We hope it shows!
Was this article helpful?