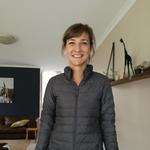 Updated by Neelke Stadler
It's always easier to move faster if someone shows you the short-cut. So let's highlight some tips.
Use names that make sense
You'll see all your automations in the Automation page. Giving your automations titles that make sense will become increasingly important as this list grows. It might be worth it to establish a naming convention for the whole team.
Automations are ordered alphabetically and you can use the search to find a specific automation.
Edit, delete and toggle off
You can edit an automation by clicking on the title.
You can delete an automation by clicking the "trash" icon that corresponds with the automation you'd like to remove.
You can toggle off an automation to temporarily disable it. You can also toggle it on to enable it again.
Remember that your automation triggers are global – i.e. you can only use a trigger once across your entire chat service. You can't, for example, use the number "3" as a trigger in your main menu and use the same number for another message in a sub-menu.
Every country code needs its own automation
You'll have to set up a separate automation for each country (or other personalisation) you'd like to include. To use the above example, you'll have to instruct Turn.io what to do if a message is sent from a user who doesn't have the +33 calling code.
Was this article helpful?