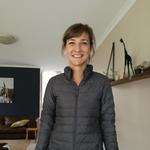 Updated by Neelke Stadler
As a team you'll work together to ensure that you respond to all queries within 24 hours.
Here are a few tips to work collaborate as a team and share the work:
Set up basic automations for your content, so that users are able to find important information via your WhatsApp line. This will reduce the need for your team to respond to messages.
Divide and conquer. Give each of your team members a collection/s to check a couple of times a day. 
How often you have to check in to respond to users within 24 hours will depend on how many queries you get. If you have a very busy chat service, your team members might have to be online throughout the day and perhaps work in shifts.
Put one person in charge of assigning conversations to other team members. This person can simply go through the conversations as they come in and click on the "Assign" button to pass them on to other team members.
Was this article helpful?