What to expect of the sign-up process (video)
What to expect of the sign-up process (video)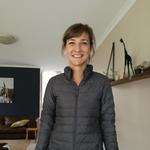 Updated by Neelke Stadler
Getting a WhatsApp line via Facebook's embedded sign-up process has a number of steps to it. We made a video to show you what to expect so that you can get all the information ready before you start.
You can also look at the WABA application checklist to know what to get ready.
The video shows you the full process of signing up via Turn, then being directed to start you WhatsApp Business Account (WABA) application with Facebook.
The application process includes inputing your business information, picking a display name for your WhatsApp service and getting your WhatsApp number verified.
If you experience any issues during the process have a look at our article that helps you find solutions.
Was this article helpful?