How to nudge and track behaviours in conversations
How to nudge and track behaviours in conversations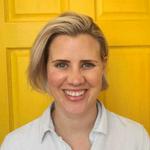 Updated by Pippa
We believe conversations can change lives! Now that you know how to set up goals, we're going to show you how to nudge users and track their behaviours in conversations. 
Chat platforms provide an opportunity for two-way communication and real-time connection. For this reason, we've made it easy to talk to users at critical times when they need a bit of encouragement to complete the positive behaviours you've set for them. Turn.io also makes it easy for you to celebrate with your users as they progress through their personal journeys.
Chat platforms, for example, make it possible for you to be the patient nurse who guides a new mother towards the correct post-operative care in a rural home that's far away from a medical facility. With Turn.io, you can track the mother's behaviour and chat to her to ensure that she remains healthy and able to care for her baby.
Let's show you how this works:
Step 1: Navigate to the "Dashboard" section of Turn.io.
Step 2: Click on "View chats" in any of your collections.
Step 3: Right below the user's name that appears on the left-hand side, you'll notice a "Profile" and a "Goals" tab. Click on "Goals".
Step 4: You'll now see your overarching programme goal, as well as the list of behaviours each chat-service user should complete to reach this. This is to remind you of where and how you should be guiding your users in conversations.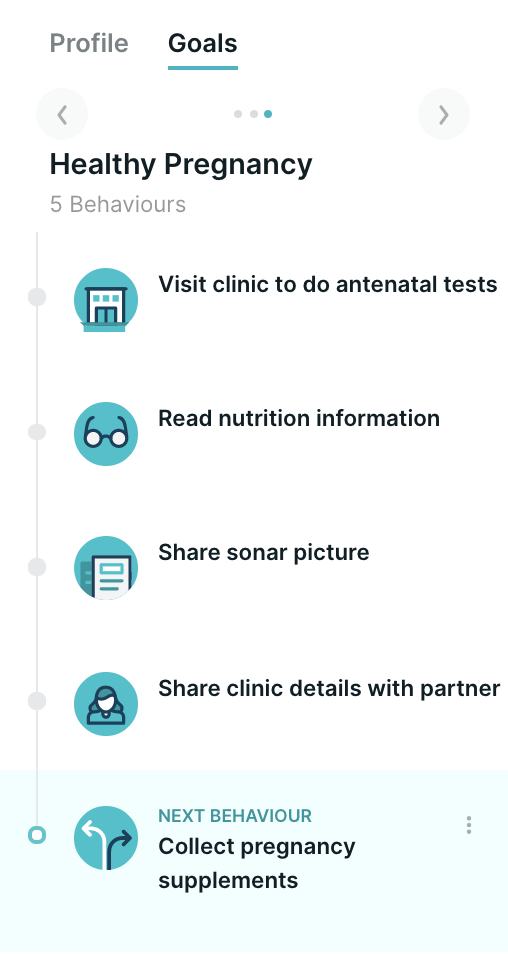 Step 5: Now look at the conversation. Let's say the user has just told you that she will go and collect her pregnancy supplements the following week (the first behaviour in our "healthy pregnancy" example). You can click on the menu (3 dots) next to the user's message and select "Collect pregnancy supplements Intention". The user is saying she will buy her supplements but hasn't done so yet.

Step 6: In the conversation you're having, you can tell the user that she can get the supplements from her nearest clinic or pharmacy, and that she must let you know once she has them in hand. When the user then confirms that the clinic nurse gave her her supplements, you can once again click on the menu top right and select "Collect pregnancy supplements Reached". This means that the user has completed the behaviour.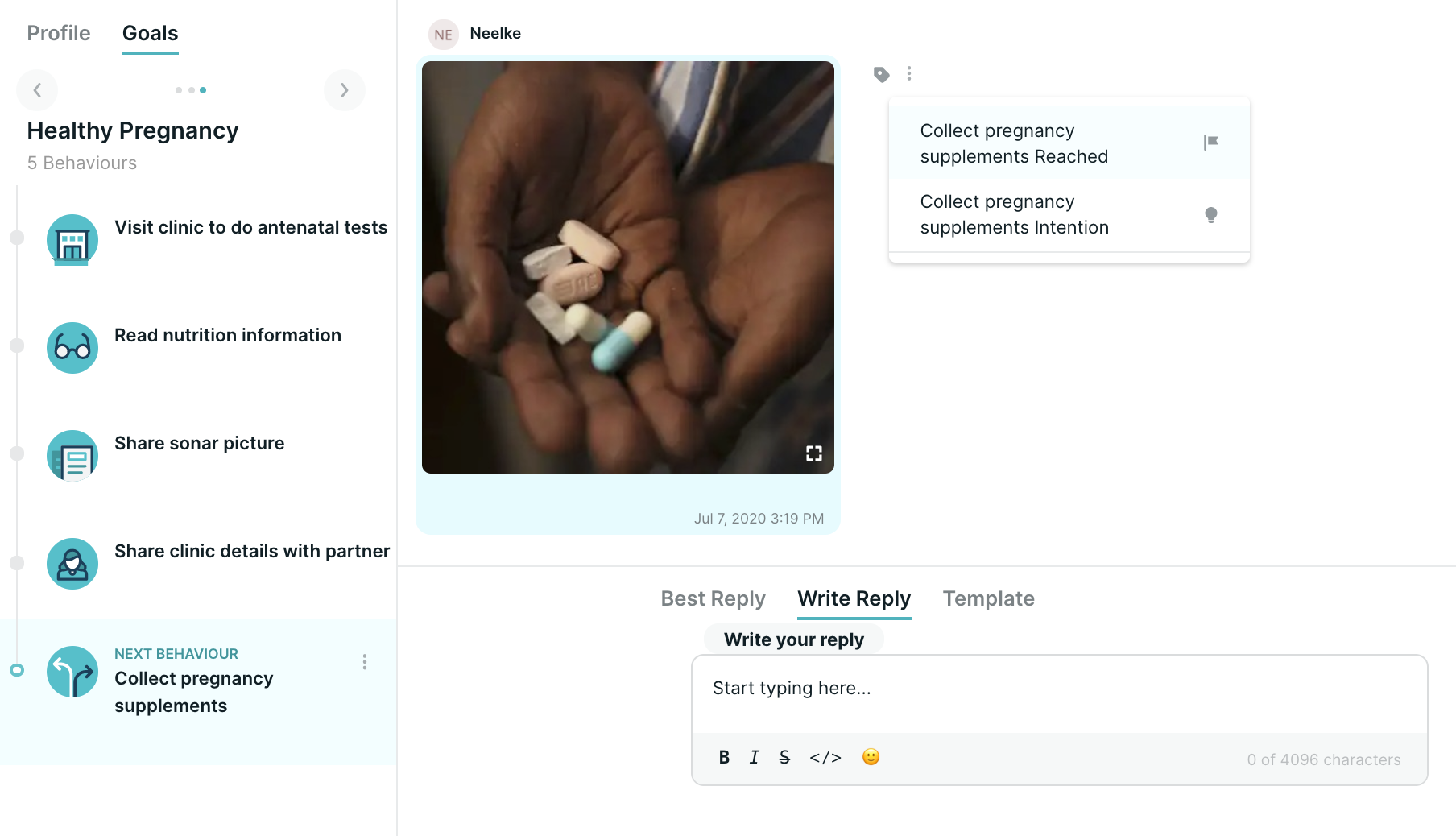 Once a behaviour is reached it will be green ticked in the Goals panel and you will see a behaviour reached banner in the conversation view.

Step 7: Now use the list of behaviours on the left-hand side to see what your next prompt should be. If it's "Share sonar scan", you can nudge your user to go for her scan at 12 weeks and send you a copy. Once this has been achieved, you can select "Send sonar scan Reached" to confirm that the behaviour has been completed.
Step 8: Have another look at the left-hand side of your screen, where the behaviours are listed. If you scroll down, you'll start seeing which of the behaviours your user has reached. Each completed behaviour will have a green tick next to it. The more behaviours your users have completed, the better.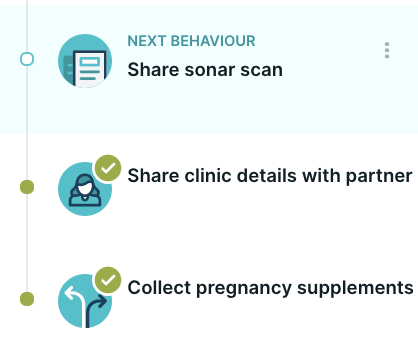 Well done! You've mastered an important part of the Turn.io user interface.
Was this article helpful?