What can I do with the Alpha version of Build?
What can I do with the Alpha version of Build?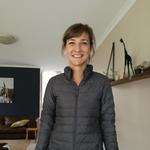 Updated by Neelke Stadler
With Build and Stacks you can do everything you can do today with Automation and Threads combined plus a WHOLE lot more.
Build allows you to:
Connect to live content sources.

Connect to a FB page: Every time you post to Facebook the post is published on your WhatsApp service. (See it in action for State Emergency Services of Ukraine News here)
Connect to an RSS feed: Get real-time updates from an RSS feed into your WhatsApp line. (Watch this demo video with BBC content or Test it here)
Connect to a Google sheet: If you're managing your content and translations in a spreadsheet, connect your Sheet directly and structure your content and automations in your sheet. No more copy/paste

Create new WhatsApp message types.

List messages: Messages including a menu of up to 10 options. This type of message offers a simpler and more consistent way for users to make a selection when interacting with a business.
Dynamic Reply Buttons: Use real-time data on your button text. Great for dynamic content such as available appointment times.

Set the timeout.

Unlike Threads which has a 5 min timeout (after which a user reply exited from the Thread), you can set a custom timeout for Stacks.

Use expressions.

Create messages with variables (e.g. @name, @appointment_time).
Perform calculations (e.g. Create quizzes with scores, solve maths problems).
Find more examples in our docs.

Export chat flows and run them on any compatible flow engine.

Build is compatible with the Flow Interoperability Standards and the Elixir flow runner powering Build will be released as open-source.

Export Stack data.

Like Threads, Stack data is exportable as a CSV.
Stack data also follows the Flow Interoperability Standards and can be exported as a JSON file and used in interoperable analytics tools.
Stacks is how you access and use all of this automagic-ness in Turn.
Sound fun, but a little overwhelming? Get started with our Stacks Playbooks for a Maths Quiz, Facebook Page, RSS feed or Translations. We'll continue to add Playbooks for common use cases so you can learn from examples.
Was this article helpful?
---